While the Republican and Democratic campaigns are taking news outlets by storm, the FW 2016/2017 advertising campaigns are sweeping the fashion community. And, of course, (whether they deal with government or style) whenever these promotions are broadcasted, people are bound to dissect the messages, critique them, and pick favorites. When a fashion house unveils a series of images, it's like they are presenting a speech at a political convention: they're trying to captivate the audience and make the consumer pick them over their competition. Here, we evaluate three ads that caught our eyes and made us think.
Valentino
Grade: B-
Valentino gets major points for ticking off nearly every box for how to make a great campaign. The images, lensed by none other than the master Steven Meisel himself, feature the superb talents of Jamie Bochert, Julia Nobis, Karen Elson, and Katlin Aas. Drawing inspiration from the collection's ballet motifs, Meisel transformed the models into strong and graceful ballerinas, and set them on cinematic backdrop. The girls' poses are fluid and elegant, the narrative is clear, and the light and ethereal clothing is properly showcased. The only area that Valentino glossed over isn't surprising, nor is it reassuring. Zero models of color are present in the series of images - and it's typical to not see a lot of equal representation in the house's campaigns and runways (who could forget their infamous SS16 cultural appropriation collection?). The house has started featuring a small amount of bright newcomers - Shelby Hayes, Yasmin Wijnaldum, and Noemie Abigail - and industry favorites - Tami Williams, Mica Arganaraz and Jing Wen - in their shows, and we'd love to see these equally talented girls getting their well deserved spotlight.
Marc Jacobs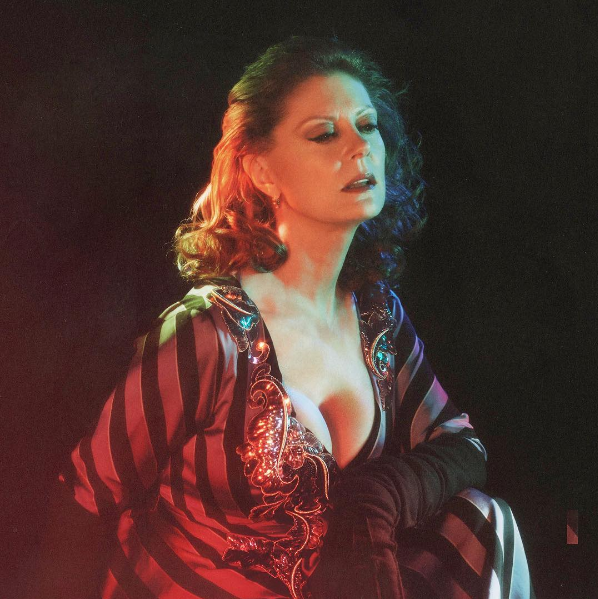 Grade: A
This season, Marc Jacobs promptly culled twenty four individuals who, in his mind, embodied "love, honesty, integrity, courage, strength, curiosity and inspiration", and proceeded to pair with David Sims to pay them a moody tribute by - how else? - immortalizing them in a backlit, eerie, and foggy studio. The glamorous collection was geniusly accentuated by the (albeit extensive, almost Taylor-Swift's-Bad-Blood-sized) cast that boasted a vast range of heavyweights all shrouded in hazy, Studio 54 reminiscent lights. The images of all these historic and lacquered beauties, bedecked with feathers and topped off with clunky platforms staring off, body language screaming "look all you want, but don't touch" showcased the genius of the Marc Jacobs brand: they're emotional, surprisingly sexy, and referential - they actually convey to the consumer what values the house has upheld for ages. That's remarkably valuable, especially in our ever shifting, woozy and unsteady industry. Jacobs is grounded in his ideals and aesthetics, but can still create a fantasy: that's why his collections are so appealing, and that's why this campaign is one of our favorites of the season. Unfortunately, diversity was yet again a frustrating rough spot: only 16% of the models, actors, reality stars, and performers were people of color.
Brandon Maxwell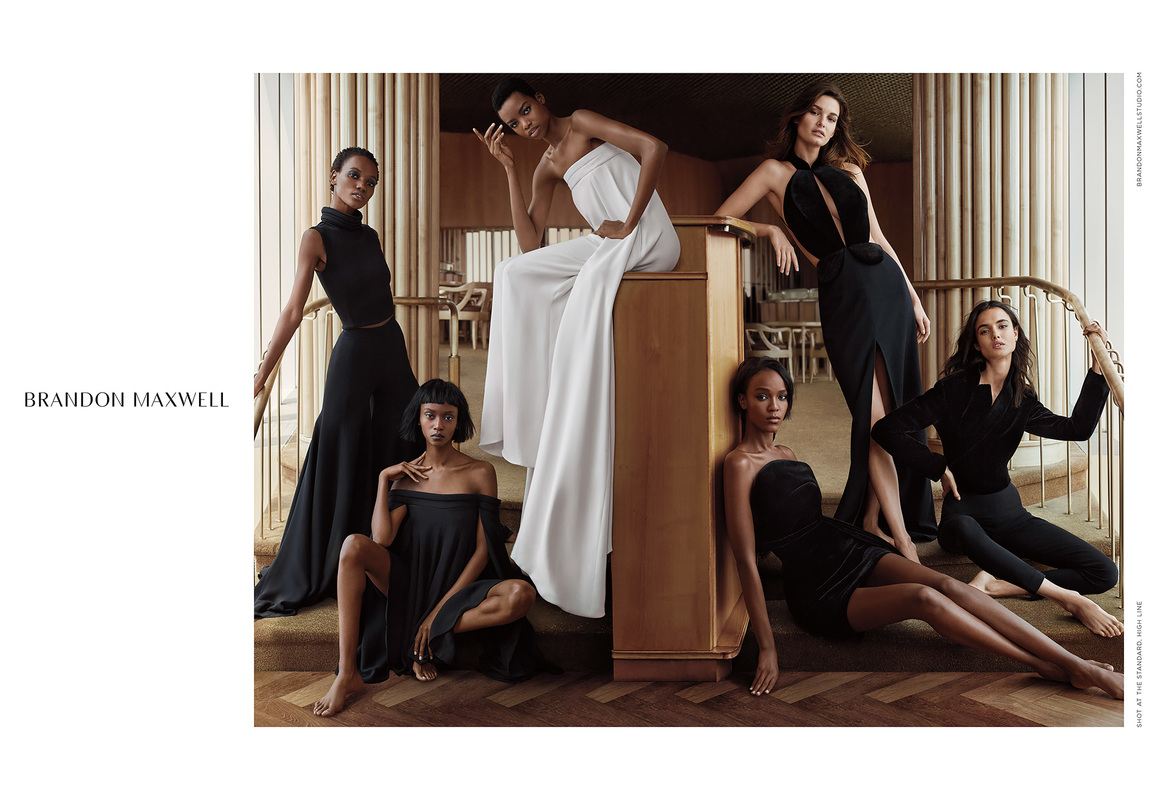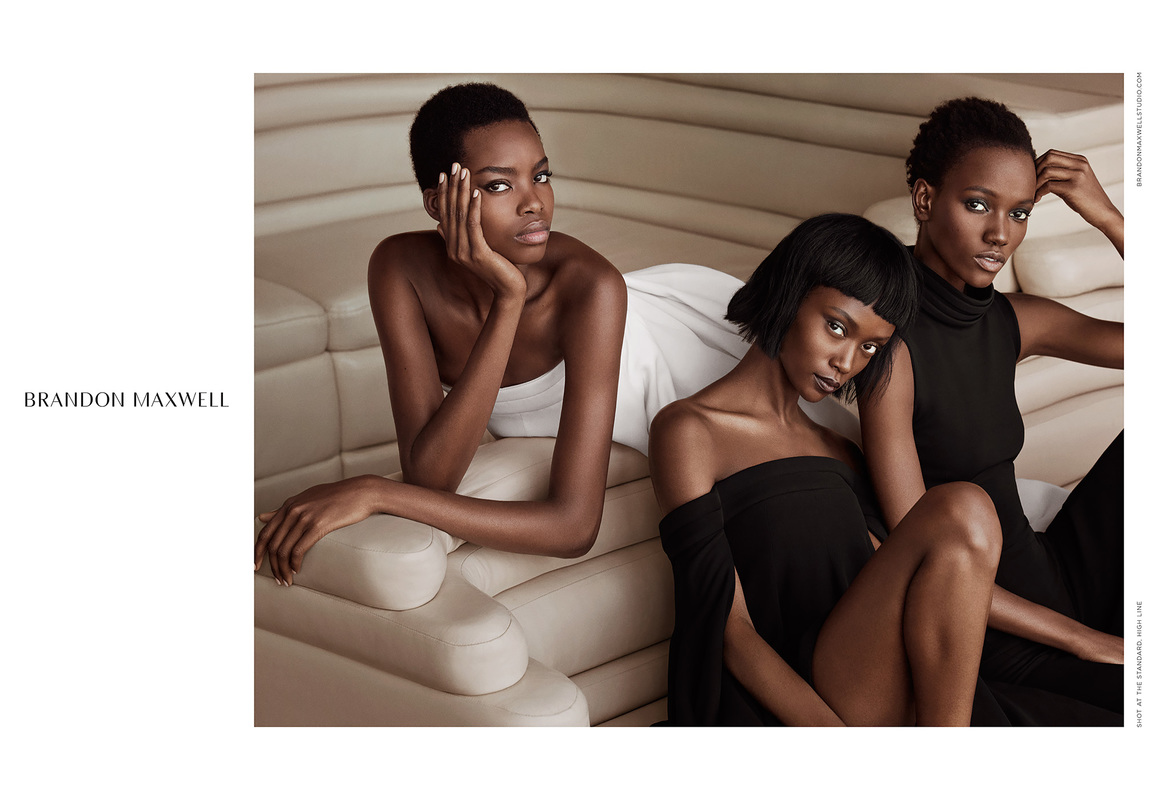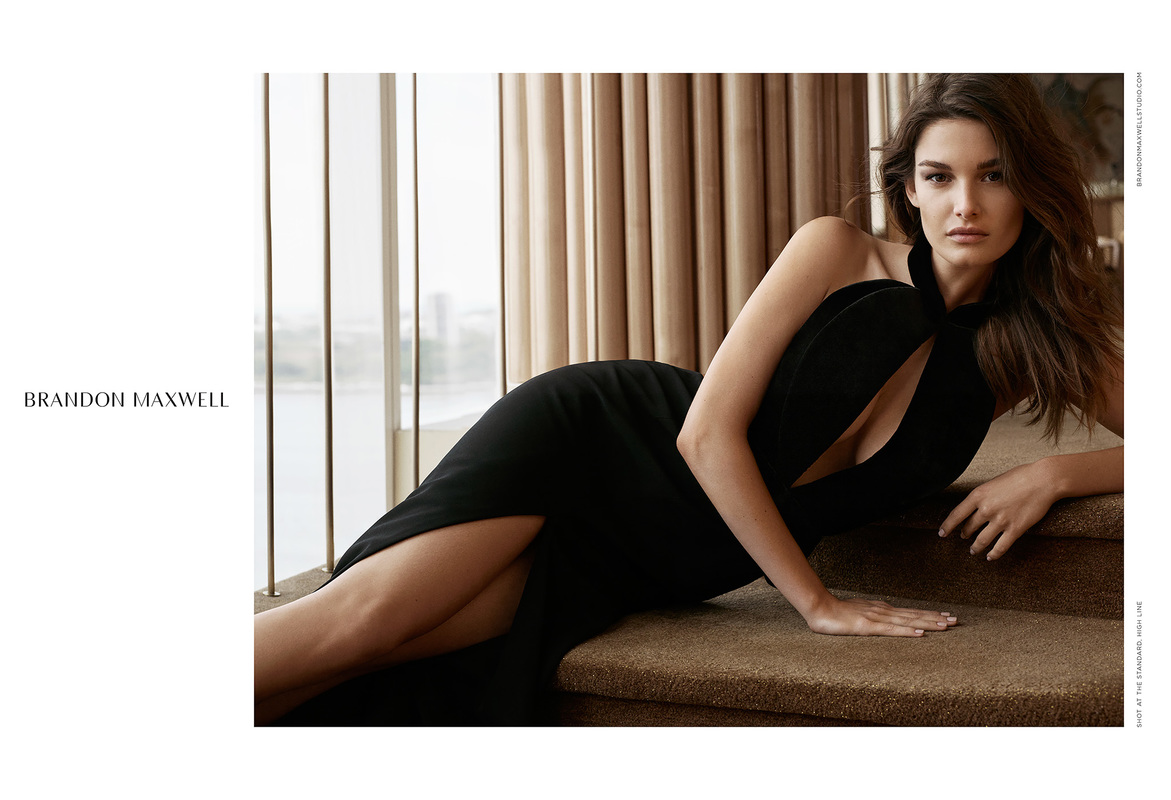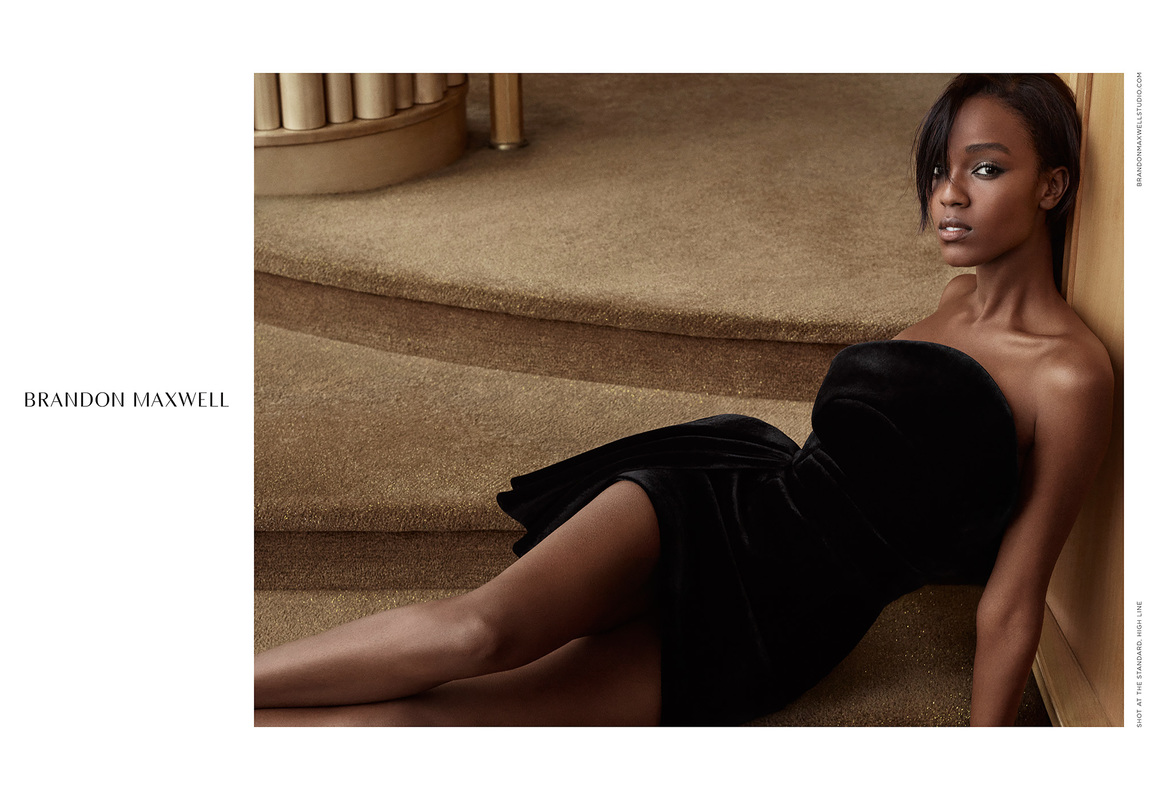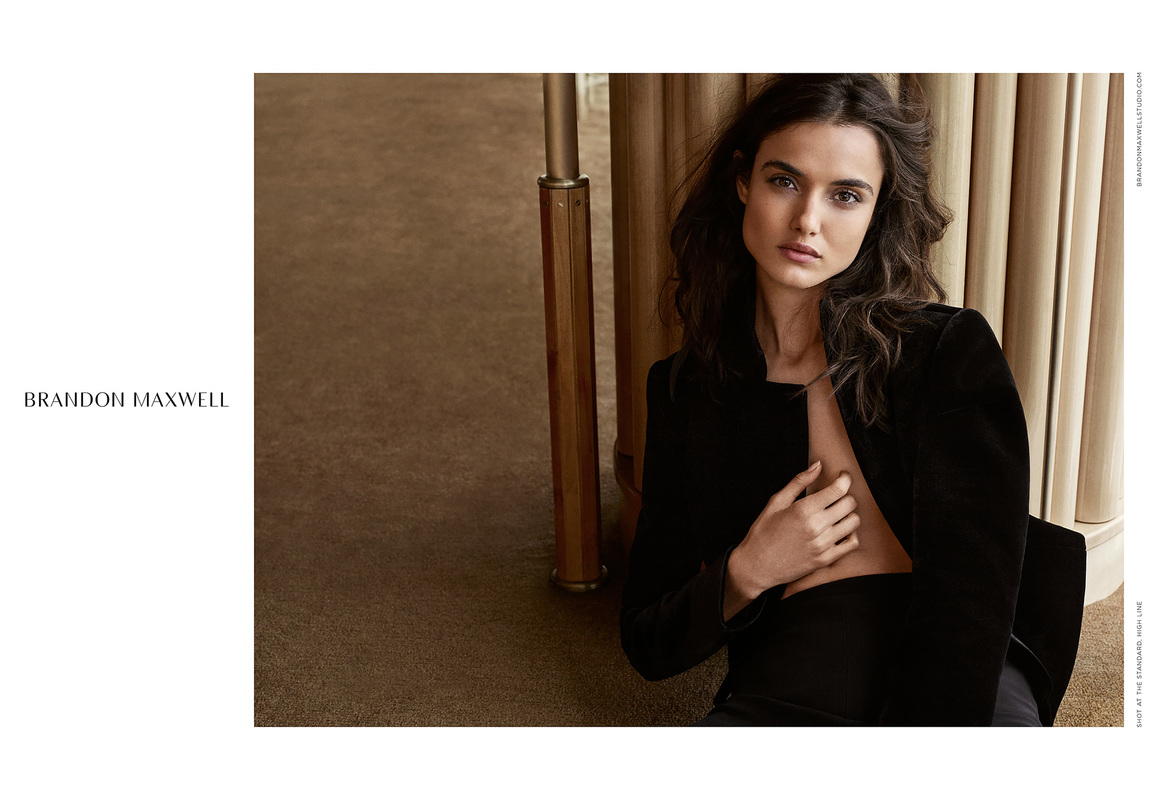 Grade: B
Brandon Maxwell has had a very strong year so far. The designer, stylist, and photographer was shortlisted for the 2016 LVMH Prize and then crowned the winner of the CFDA Swarovski Award for Womenswear. When he revealed the freshman campaign of his eponymous label, Maxwell proved to the fashion industry once again that he truly is a force to be reckoned with. He gathered an incredibly diverse group of models (hooray! finally!) - Leila Nda, Riley Montana, Herieth Paul, Maria Borges, Ophelie Guillermand, and Blanca Padilla - and ushered them into NYC's sleek, fashion loving hotel The Standard, where he shot them himself lounging on golden staircases (coincidentally, this bore a pleasant similarity to the ornate steps he chose to have each girl stride down in his runway show). The house has set out to make women feel sophisticated, and already empowering, luxurious, and sleek collection in the sumptuous setting evoked a refined glamour. Our only critique? Terrific cast and location aside, the overall simplicity in the images was a bit too glaring. It's clear that the team worked to remove any smoke and mirrors, and it did add a crisp edge to the shots - but in the process of creating such a simplistic aesthetic, the plot was smothered. We would have loved Maxwell to develop a stronger narrative but nonetheless: the images are memorable and keep us excited for the new brand's next moves.
Which campaigns have you loved so far? Leave your answers in the comments below!
Photos provided by The Fashion Spot Forums and Marc Jacobs Instagram respectively.
Text by Jonah Solomon and Em Odesser